Overview
Our style of Jujitsu is a combination of modern day Judo, Aikido and Karate and also takes from other styles what it needs. Goshin Jitsu, is the modern art that incorporates defence against attacks standing, being thrown and on the ground.
Our style of Jujitsu is traditional and is also based on European systems visit our website for more information
Website: http://www.goshinju-jitsu.com/
Contact: Richard Tarrant; (07) 855 4479, tarrant@xtra.co.nz
Timetable: Thursdays 6:30pm - 8:00pm
Venue: Upstairs, Waikato Badminton Hall, Lugton Park, Hamilton East
HEAD INSTRUCTOR PROFILE
Goshin Jiu Jitsu Hamilton's head instructor and founder is John Haanstra. He is a 6th Degree (Rokudan) Black Belt in Jiu Jitsu and 5th Degree (Godan) Black Belt in Judo, and an NZJJF C3 Advanced Instructor.
SENIOR INSTRUCTORS
Richard Tarrant - 3rd Degree (NZJJF Verified), Qualified NZJJF C2 Club Coach
Andrew Cook - 3rd Degree (NZJJF Verified)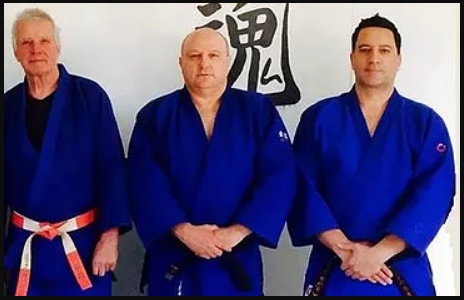 2020
Head Instructor
John Haanstra